Hey Cue fans! If you know an adult smoker or other type of tobacco user, this unique Father's Day gift idea is perfect for the dad who loves vaping or has always wanted to give it a go!
Last year we teamed up with DIY blogger "The Scrappy Geek" and he created an awesome Cue Vapor storage box for his man cave. Well, now you can gift dad his very own Cue Vapor storage box along with the Cue Vapor System for Father's Day!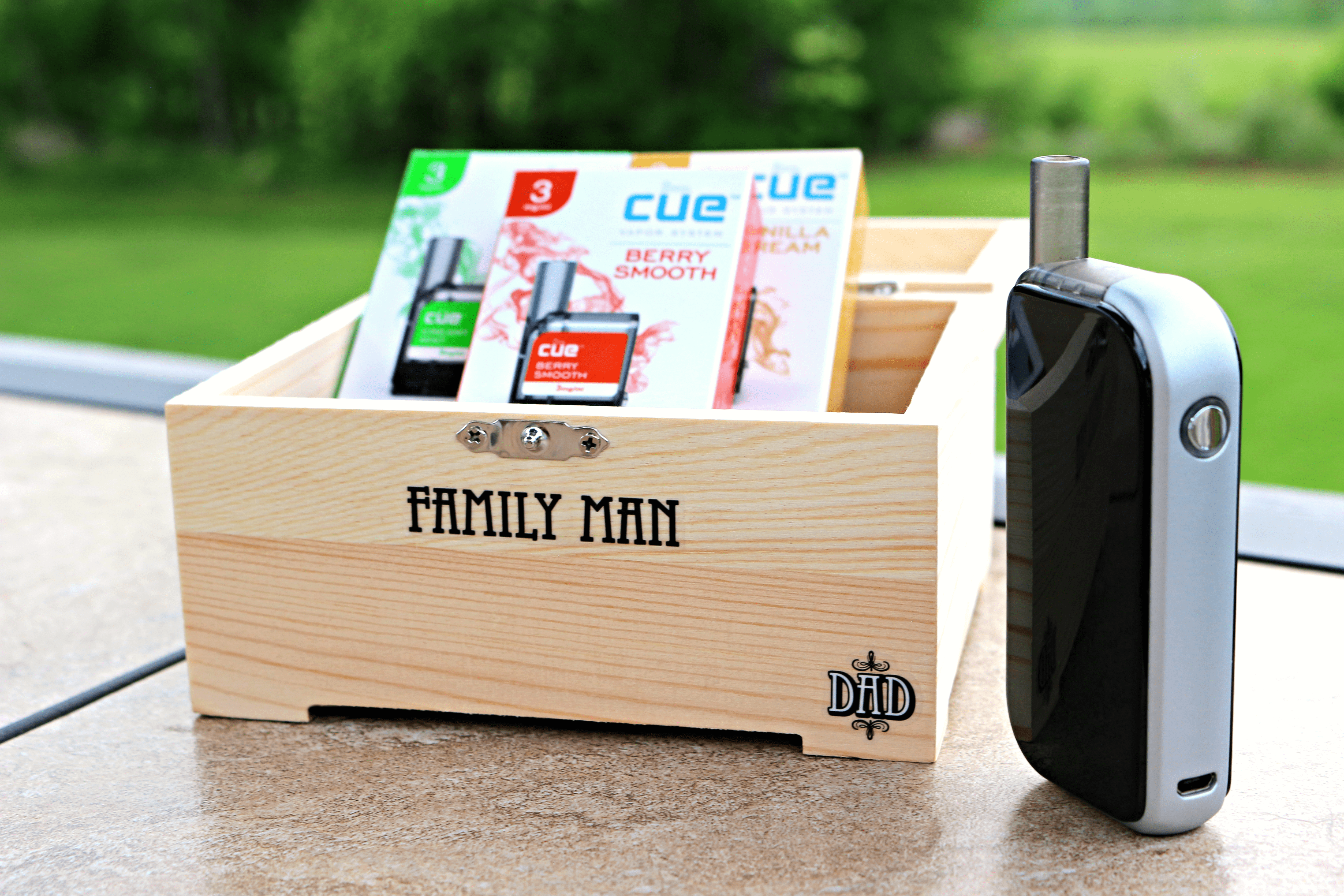 That's right, we've put together a fun Father's Day bundle just for you. This is a Father's Day special, so scoop it up now! When you order the Cue Vapor Father's Day Bundle, you'll get the Cue Vapor System, flavor cartridges, storage box and three graphics.
What You Get
Cue Vapor System
5 Flavor Cartridges
Storage Box
Father's Day Decals
Rush shipping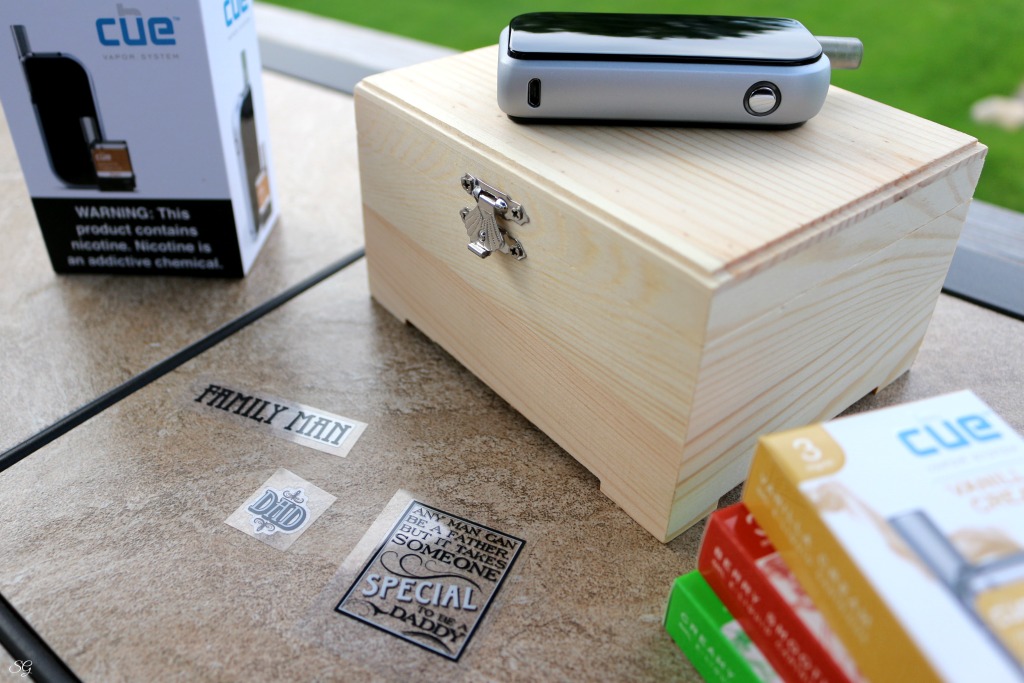 DIY Finishing Touches
Now this is the fun part. Dad gets to apply the graphics to the Cue Vapor storage box! If you're looking for a unique Father's Day gift idea, this is it!
With this Father's Day vaping bundle gift set you get a Cue E-Vapor Kit, 5 Cue E-Liquid Cartridges (in a pre-set assortment), a wooden box + Father's day graphics set – and they're even tossing in rush shipping so it will arrive in time for Father's Day!
This all in one DIY Father's Day bundle ready to roll! Order by 6/14 (2pm ET) to get it by Father's Day.
Place the graphics anywhere you'd like on the box. I'm placing one on the bottom corner…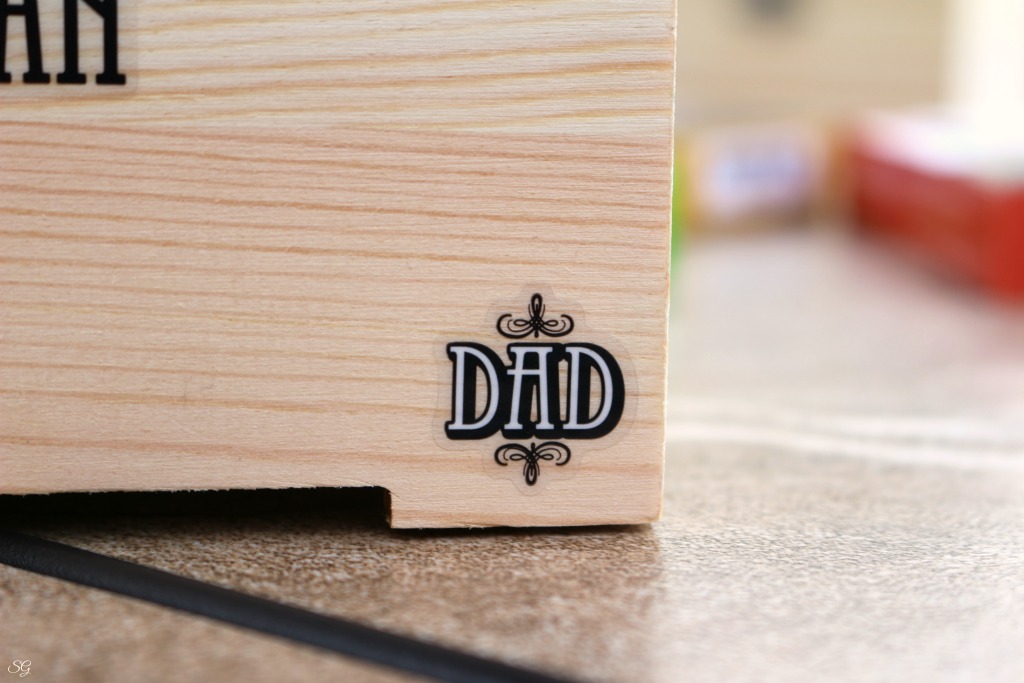 One near the center below the latch…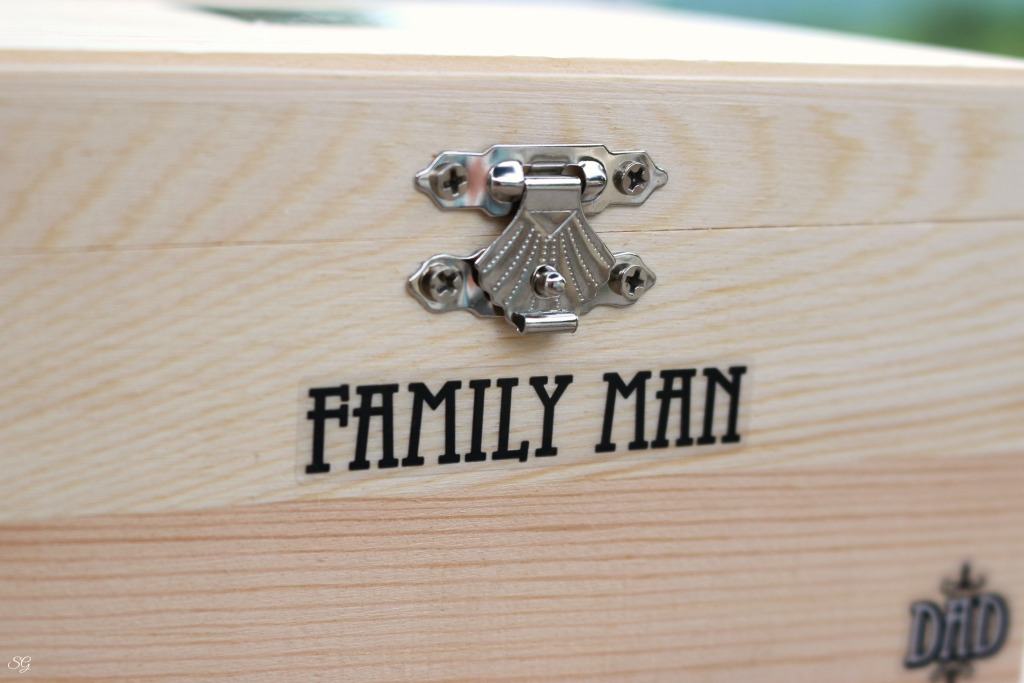 And one square on top of the box.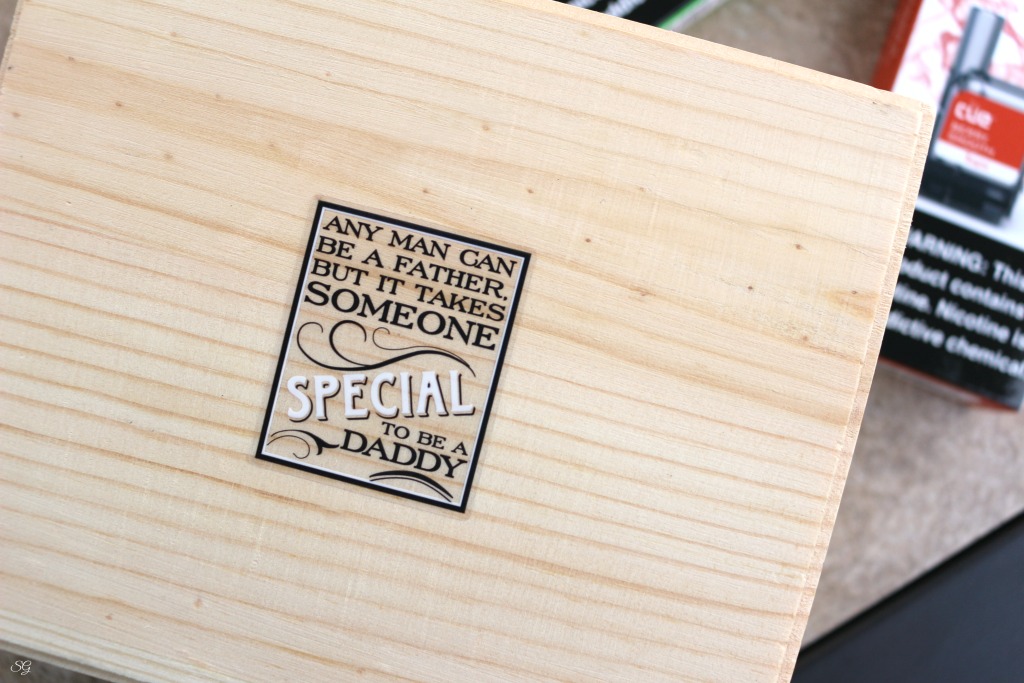 You can either put it together for dad or he can apply the graphics himself. It's all good! Now all that is left to do is fill it with dad's new Cue Vapor System and Flavor Cartridges.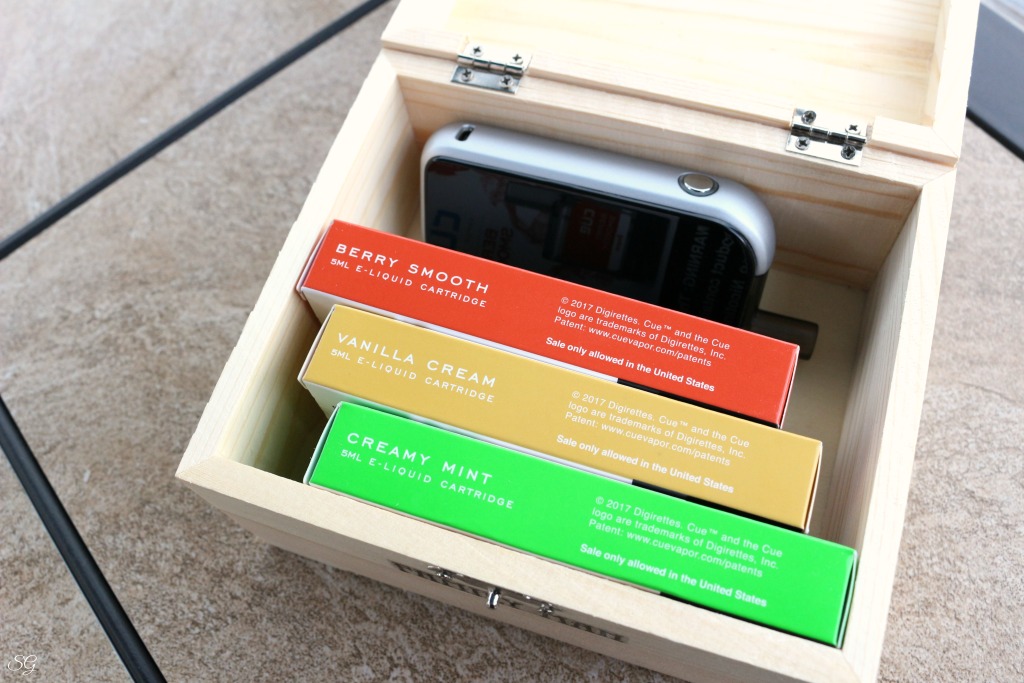 Now that the box is completed, dad can kick back, relax and enjoy his new Cue Vapor System. Using the Cue Vapor System is really simple. Insert a pre-filled disposable flavor cartridge until you hear a click.
Press the button five times to turn it on, hold the button to begin vaping. Use the thumb holes to control vape flow, too. It's Vaping. Made simple.™